The Shīʿah Institute Symposium 2017 – Programme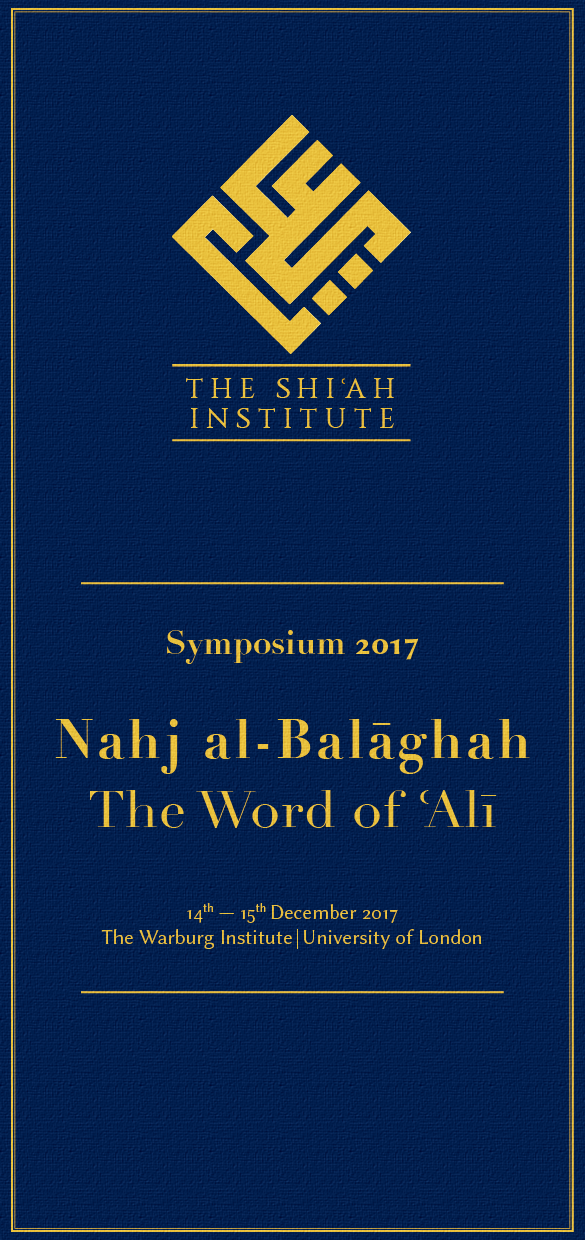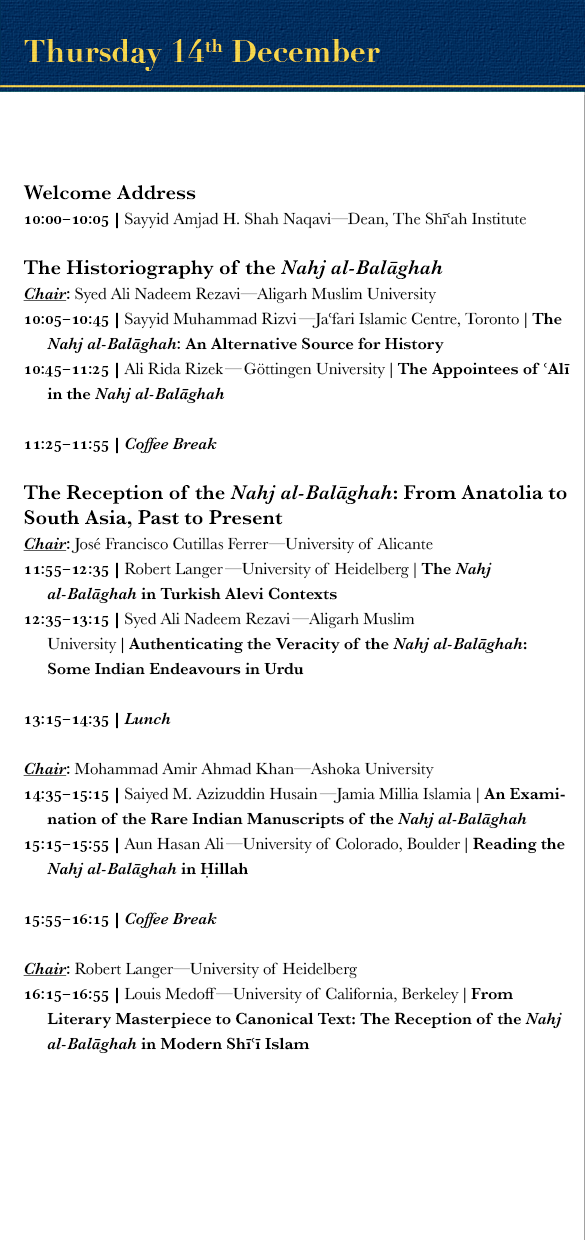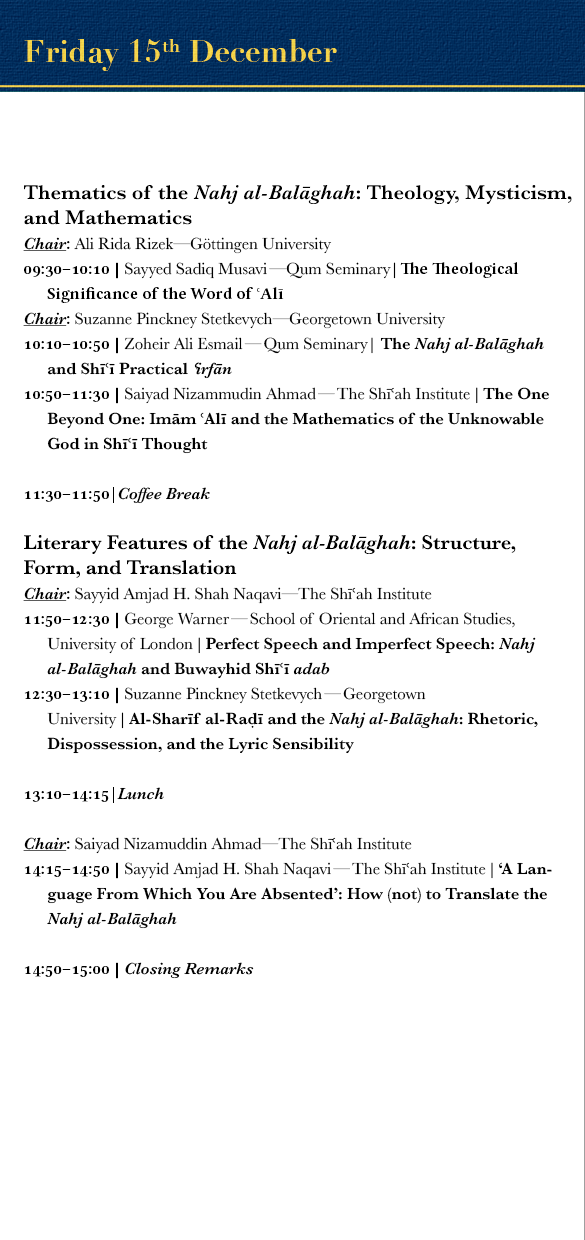 We are pleased to announce the programme for the Shīʿah Institute's third symposium, on the subject of 'Nahj al-Balāghah: The Word of ʿAlī'. This two-day symposium will examine, explore, and contextualise this enduring masterpiece of Arabic literature—an indispensable member of the canon of world religious and spiritual texts.
Attendance to The Shīʿah Institute's symposia is by invitation only. If you would like to attend please register your interest via the contact page.